We are really excited to announce version 0.13.26 of Leonardo! This new version fixes one of the major flaws in Leonardo: marquee selections. We have also greatly improved brushes, added custom color swatches and a whole host of smaller fixes.
Marquee selections is drastically harder to implement for a painting app with an infinite canvas. For this reason Leonardo had for a long time a bit of a hack when it came to selections. We now finally support everything you would expect like anti-aliasing, add/sub, polygon lasso, ellipses and no more weird lasso bugs ;)
Textured brushes is a feature a lot of you guys have requested to make your art look less flat. To address this issue we have added a texture slider to most brushes. We have also added a new Jagged brush which gives you a lot of control of how the outline of the brush will look. The jagged brush is very versatile and can be used for everything from inking to water color. Most of the painting at the beginning of this blog post was painted with the new Jagged brush.

We have also added a Marker brush that preserves the underlying opacity of the layer. This comes in really handy when you want to fill in a semi-transparent area without getting overlapping areas. This effect can also be turned on for other brushes with the Use marker style blending option from the brush panel.

Custom color swatches is also something we have added in this version. This makes it really easy to store your favourite colors in a palette for later use.
A video is better than a 1000 words so we have compiled a short video to show you all the major new features in this version: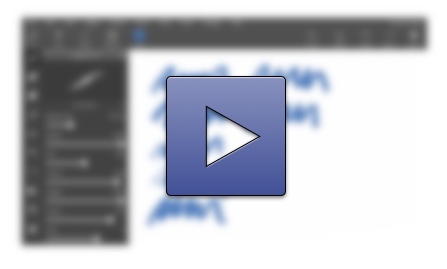 You will be able to try out these features for free for the next seven days even if your trial has already expired (until 2018-01-22). To get the latest version of Leonardo please open the Help > About panel in the current version of Leonardo and the new version will be downloaded automatically. If you haven't already got Leonardo you can download it from the link below.